Choose your country.
Our product information is specific to your location.
We believe you are visiting us from:
United States
This will automatically be set as your ship-to country if you take no action to change it.
We believe you are visiting us from:
United States
No, select a different country
This will automatically be set as your ship-to country if you take no action to change it.
Shop Products
Business Solutions
About Us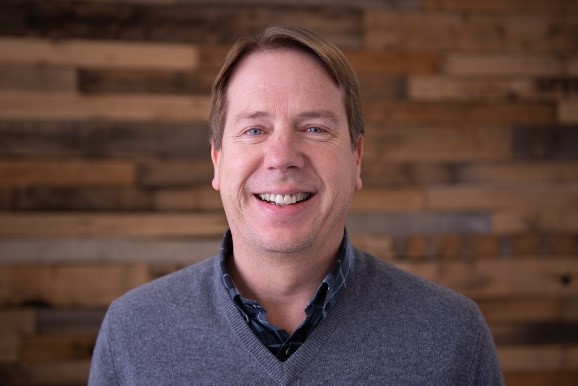 Bjorn Spilling - ProClip USA Owner & CEO
Like many other startups, ProClip USA was started in a basement by CEO Bjorn Spilling after he moved to the United States from Norway in the late 1990s. ProClip USA is now proudly headquartered in Madison, Wisconsin. We are the exclusive importer and distributor of ProClip device mounting solutions for all of North America and South America with products that are manufactured in Karlsborg, Sweden by Brodit AB, a company that was established in 1983 to provide communication device mounting solutions for in-vehicle use.
ProClip Solutions for Your Business
The very first ProClip line of products was developed for mounting meters in taxis, two-way radios, and cell phones without damaging the dashboard. As mobile device technology has evolved and the places we use those devices has evolved, so too, has ProClip.
You can now find ProClip products deployed everywhere, with thousands of mounting solutions for industry-leading devices. ProClip USA services many different business industries from fleet and delivery services to warehousing, waste disposal, healthcare, military, public safety and more. Our innovative designs and durable products improve worker safety and productivity by keeping mobile devices secure, fully charged and within an easy reach.
ProClip in Your Daily Driver
For your everyday car or truck, we specialize in a high-quality two-part mounting solution. The first part is the vehicle mount that is designed specifically for the exact make, model, and year of the vehicle. It clips into the existing seams of the dashboard with no professional installation required. It simply snaps into place for a solid mounting platform. The second part is a device holder that gets attached to the face plate of the vehicle mounting base. The device holder is made for the device being mounted, whether it is the latest and greatest phone or an older phone you have been using for years. This modular approach gives everyone the ability to choose exactly the mounting system that works best in their vehicle.
The ProClip Difference
It all starts with superior manufacturing processes and high-quality materials. Our products are manufactured by CNC machines using high-quality ABS and acetal polymers. This precision CNC machining process enables us to rapidly create prototypes and introduce new products at a fraction of the typical cost of injection molding. Our manufacturing process allows us to have shorter lead times and gives us the ability to handle requests for one mounting solution for your mint condition 1999 Jeep Wrangler or a fleet of 10,000 2018 Freightliner Business Class M2 semi-trucks.
We have also partnered with industry leaders like Zebra, Samsung, OtterBox, Scosche Industries, COBB Tuning, and more to ensure that we can continue to provide our customers with the highest quality products and leading technology across every industry.
Our Mission
We continue to grow with a goal to provide safe and high-quality mounting solutions for all of the devices you use on a regular basis. Whether your business needs support with mounting technology or you personally are looking for the best phone mount on the market, we can help.
ProClip Gives Back
Who doesn't love cute kids and animals!? We take great pride in our community, partnering with local organizations like the Dane County Humane Society and the American Family Children's Hospital through community events. Hosting the annual ProClip USA car show is one way we've found to bring the community together for a fun summer event and raise awareness and money for the Dane County Humane Society.
Learn more about the Story of ProClip USA
Shipping to USA
© 2021 ProClip USA, LLC All rights reserved.
Customer Service
Order Information
Our Company
© 2021 ProClip USA, LLC All rights reserved.
|